About Us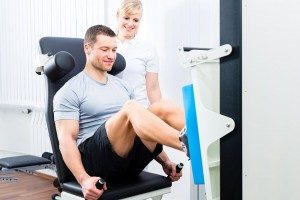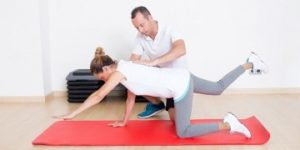 Our team of highly trained professionals use the latest healing technologies to restore you to pain-free health, quickly and easily. We thoroughly evaluate & treat all of the contributing root factors related to your issue. This includes, but is not limited to, your work and home stressors, overall body condition, nutrition, genetic & postural habits, emotional connections,  and patterns that are held in your muscles

Latest News and Research
Find out the latest news about Palmer Chiropractic Clinic and information about all your Chiropractic and health related needs. 
Client Testimonials
I would highly recommend going to either doctors at Palmer Chiropractic. They will listen to you and fix your pains.
Melissa C. ~ Kent, Wa
Pain Treatment
I've been a patient of Dr. Brian J. Bussard for well over 10 years and am very happy with the care I've received on my 66 year old body. Over 30 years of consistent long distance running and racing had beat me up pretty bad. Thankfully my quality of life has improved greatly due directly to Dr. Brian's knowledge and skills. There is no way that I could be as active today (and I'm very active) without the expert help that I receive from Dr. Brian. I went to another chiropractor and have found Dr. Brian far superior and every way. I absolutely trust Dr. Brian when he gives me adjustment. So many times I came to Dr. Brian in great pain and with a couple adjustments the pain was completely gone and I got back to my normal routine right away. Also it's hard to describe but I always feel a heightened sense of well being after every adjustment. Kind of like being energized. Dr. definitely has a healing touch. He is also always positive and smiling and treats me like a dear friend. Br. Brian is the best of the best!
Lon Kincannon
Treatment
Dr. Brian is one of the best chiropractors I've been to in all the years I've gone to chiropractors . He always does me good . I'd highly recommend him . And the staff is great too. I always feel welcome and at home there
Connie Nichols
Pain Treatement
I was referred to Dr. Bussard from a friend and couldn't be more happy. He is extremely knowledgeable, friendly and professional. Every treatment session I have received has met and exceeded all expectations. I leave feeling better and look forward to going back for routine maintenance. When I first went to Dr. Bussard, he took the time and explained in detail what would be the best treatment plan- based on me. I highly recommend going to Dr. Bussard.
Sarah Morales
Treatment
Dr. Brian is the best chiropractor that I have ever seen. The staff is friendly and makes me feel great.
Lapis Nocan
Treatment
Have been going here for more than 6 years. Every one is friendly and care about how you are feeling. One of the best things I can say is that while I was pregnant I had regular visits and believed this kept me from typical discomfort from hip and back pain
Janell Knauff
Back and Hip Pain
Dr. Brian and his magical hands saved me from further scoliosis pain. I suggest that you make an appointment for your self to get your health and normal lifestyle back.
Jason Hernandez
Scoliosis Pain
The massage therapy is top notch. The staff is super friendly & accommodating
Grace Fernandez
Massage Therapy
Dr. Brian is amazing. I suffered with back pain for years. He remedied my back situation with chiropractic care and massage which I highly recommend. Thank you Dr. Brian.
Laura Martinez
Back Pain
Palmer Chiropractic believes in the value of wellness care for you and your family and have maintained a pricing structure that allows care for all budgets. Our office participates in most insurance programs. We also accept auto accident and workers compensation cases. For patients who have little or no chiropractic insurance coverage, flexible payment programs can be arranged. To learn more about our payment options for chiropractic and wellness care, you can call our office directly.

Insurance
Most insurance plans are accepted at our office. We accept auto accident, workers compensation, personal injury and most health insurance plans, including Medicare. Since there are so many plans and coverage varies widely, please call us to find out if your plan covers care in our office. Our staff will verify and explain your benefits before treatment, at no charge.

No Insurance
For patients who have little or no chiropractic insurance coverage, flexible payment programs can be arranged. If you have no insurance or do not have chiropractic benefits there is still a way for you to receive the care you need. Many patients pay directly for care, as they discover chiropractic to be extremely cost-effective and affordable.

Family Plans
Our focus at Palmer Chiropractic is to actively help you and your family in taking responsibility for your health, wellness, and disease management. We assist and guide you to take the time to care for the important people in your world: you and your family. In an effort to make living the wellness lifestyle as easy and affordable as possible, we can create a customized family plan that is specific to you and your family.

Health on a Budget
At Palmer Chiropractic we're convinced that a small amount of your time and money to care for your most important asset--your health--will be far less time consuming and expensive than trying to recover it. If you feel you do not have enough time or money to take care of yourself, please contact us--we can help! The last thing we want is for you to come to our wellness center in crisis. So please, we would like to encourage you to take your health very seriously. As the old saying goes, if you don't have your health, you don't have anything. Unfortunately, too many people don't discover how true that statement is until it is too late.